About the author Murray Irwin
Murray is a outdoor educator and adventure therapy group-leader with 15 years' experience. For five years he worked with at-risk youth and spent three years designing and delivering award winning sustainability behaviour change programs.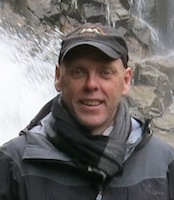 Murray grew up in Western Australia and his first career was in banking. After 13 years he gave up being a commercial finance manager to pursue his love for the outdoors. Completing a Diploma of Recreation with Swinburne University in Victoria, he has since spent a large part of the past 15 years working with young people as a youth worker and educator.
As an outdoor educator Murray led week long bushwalking, rafting and canoeing expeditions with school groups, teaching outdoors skills along with environmental awareness, leadership and personal development. He has worked for the Outdoor Education Group, Evolve and Geelong Grammar - Timbertop.
Fascinated by the therapeutic aspects of outdoor adventure led Murray to working with at-risk youth. He credits the four years at Youth Enterprise Trust (YET) and Typo Station for much of the practical knowledge that forms the basis of this book. The work was intense. A remote cattle property in Queensland was the base for YET's 14-day residential program, with Typo Station's 20-day residential program including a nine-day hike in remote areas of Victoria, of which Murray is a veteran of many expeditions. Spending days on end with groups of adolescences confronting issues was rewarding but challenging. In 2005 he began documenting what he had learnt about changing behaviours.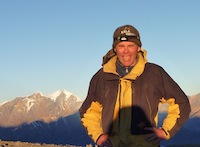 Murray worked for the Brotherhood of St Lawrence, twice being a team leader for six-month long workplace skills training programs. Supporting 10 young adults to gain workplace skills and experience tested his abilities in group management at times, as they completed projects like fencing, weed removal and tree planting.
Concerned about environmental issues he worked for Environment Victoria (EV), a not-for-profit organisation running behaviour change programs. At EV he worked with local communities and groups to promote behaviours that reduced water and energy use. Drawing on his past experiences, he taught applied learning certificate students leadership skills and sustainable behaviours. Murray later took on a senior management role overseeing all of their community education and behaviour change programs for groups as diverse as seniors, low income families, recently arrived refugees and multicultural communities.
Murray currently works part time as a coordinator for psychosocial and respite programs in the outdoors that promote wellness for those living with a mental illness. He also runs training on behaviour management and bullying behaviours. When not in the outdoors, he enjoys reading non-fiction. He currently lives in Melbourne.
Back to the top